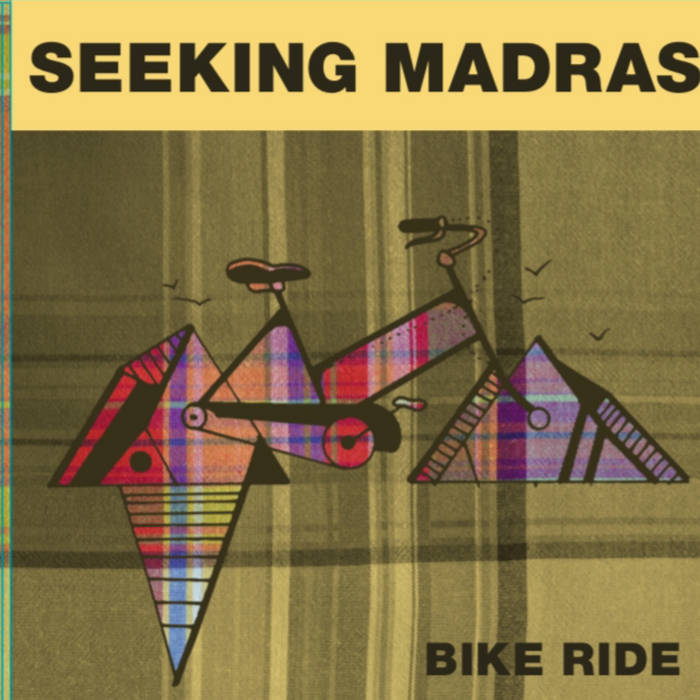 One of my many faults is a limited imagination. A can of soup welded to corrugated iron will never be modern 'art' to me, just as the Star Wars 'Wookie' will always be a bear that looks like 'Bungle' off Rainbow (Brits of a 'certain age' will get the reference!). Similarly I will usually dismiss psychedelic music as a plethora of mad-haired druggies tripping their nether regions off, whilst dressed as wizards and playing guitars. My other main fault is stereotyping.



This Seeking Madras debut manages to change this 'wizard' perception somewhat by stealing that definitive depersonalization distance that much of the best psych produces and surreptitiously infusing it with more immediate reference points from modern pop culture, that allow the sound to remain more grounded and accessible for those of us that feel uncomfortable in the presence of too much 'strange'.

Initially their sounded is grounded in all things Baggy / Madchester and the faux Paisley of the very late 80's and early 90's. There is that phantasmal echo and slightly oppressive and greasy production to tracks such as Going Away, My Raincoat and the superlative Benevolence (see below) that typifies Brit bands such as The Stone Roses, early Primal Scream and the The Charlatans.


https://bandcamp.com/EmbeddedPlayer/album=764806779/size=large/bgcol=ffffff/linkcol=0687f5/tracklist=false/artwork=small/track=3864239097/transparent=true/
This Baggy foundation to the sound is also juxtaposed with the sort of melodies that are far more consistent and gorgeous than those found in psyche rock/pop tends which often sound as though they are recorded underwater forcing the guitar work to gulp for breath amid all the other weird bells and whistles that come producers on acid.
Seeking Madras effectively do a superb job of taking apart and reverse engineering the psychedelic machine. However the brilliance of this album is that when they put the machine back together again they only retain all that is good about the psychedelic movement and replace the missing gaps with more modern influences, this replacing the weired for brilliance.