Keith was the most coherent chronic alcoholic I've ever met. He would shuffle between the pub tables imparting slightly slurred philosophical wisdom, with a deliberated oratory that would draw you into his confidence, no matter how much your initial reaction was to get away from his cigarette and beer addled countenance.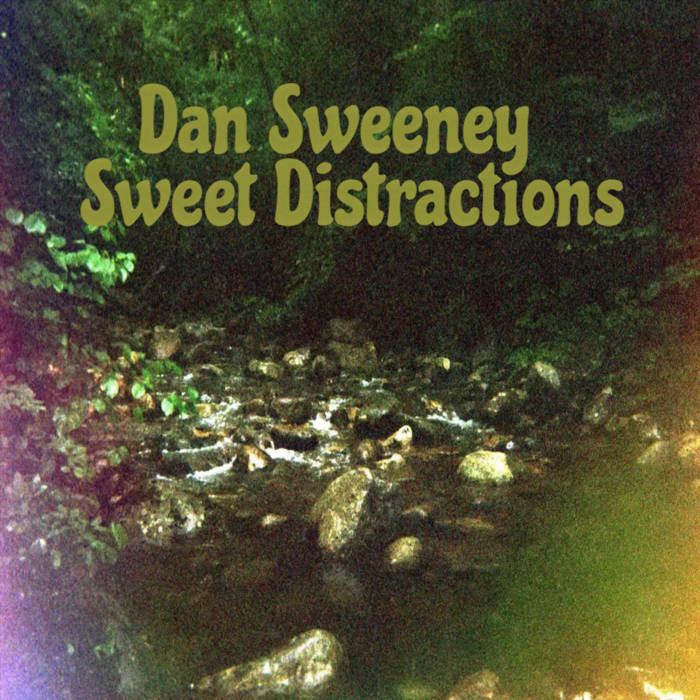 This EP is 'musical Keith'. Upon initial listens only the superlative Sweet Distractions provides immediate reasons to remain in it's presence, with it's superbly laconic lo-fi jangled delivery being the nearest the release ever gets to a commercialism that is plainly not a regular part of the Sweeney manifesto.
However, just like my fascination with my ale soaked acquaintance, there is something about this EP that repeatedly draws you back into it's confidence.
Initially there is a hypnagogic quality about the hushed jangled riffs, hooks and beats of tracks such as Sweet Distractions (this track really has everything) and Smokestack (see below) that makes you feel increasing comfortable in what is an otherwise weird presence.
Similarly Sweeney makes you strain to listen. You also feel as though you need to lean in to his slight vocal illegibility just in case you miss something important about his philosophical musings on love, yearning and hope.
He delivers his message in a conversational style that makes you feel you are partaking in a personal conversation about his life, your life or just the very state of life, over a couple of beers in a smoke filled room somewhere in His Boston, MA hometown.
Dan Sweeney may not ever get the sort of commercial success that some artists desire and I am sure he would be concentrating upon another aesthetic if he wanted to court such a phenomenon…however critical acclaim should be his for the taking if he continues in such a manner with subsequent releases.
Artist Links: