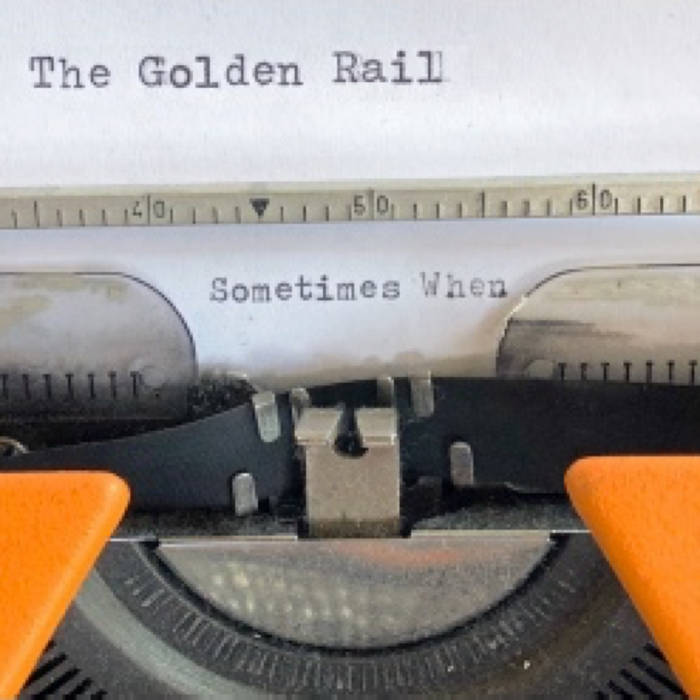 Thankfully, I was born a double hard bar steward with no time for feelings, other than feeling thirsty for another beer and feeling bad if I do not watch my favourite football team lose, yet again, each weekend. I literally ooze testosterone from every pore.
As such, as an uber male, I have no need to talk to mates about my worries. However if I should ever decide to dip a toe into the perfume infested waters of 'feelings', I might well try and muscle in on the 30 year friendship of The Golden Rail band members, Jeff Baker and Ian Freeman, 
For the music of their more recent bands, such as TGR and The Jangle Band seem to imply that you could both enjoy plenty of beer in their company and also have a shoulder to 'refer' to (not cry on – way too tough!) in the unlikely event that the end of a 20 year old marriage or the loss of a parent, might lead me to indulge in a moment of temporary sadness.
All joking aside, this really has all of the above, albeit not to the anti-estrogen excess I propose. At tomes, the production of the Nick Batterham, seems to accentuate all things manly and gruff. Tracks such as the superlative Just Fell in Love (see below), Regent Street and You Keep Me From Blue, just exude that Mark Mulcahy punch your nose vulnerability and sense of epic that is created by masculine guile rather than track length or aggression..
These tracks are The Golden Rail at their least considered but also at their most grandiose. It's music each thinking man should beer to and is a sign that they will never really lose the essence of their previous bands such as The Summer Suns, The Rainyards and The Palisades as it is still remains heavily woven in their fabric.
However, as glorious as the above explanation sounds, it is typical of the Freeman/Baker  juxtaposition that their releases have a perpetual dual aesthetic. Tracks such as Shine Patiently, The Sky is Always Blue (see below) and Saw You Go have the sweetness and melody that the Batterham production allows to breathe with the very slightest of sophistipop production bells and whistles. They are  Aztec Camera / The Bluebells, in manner, whilst always retaining the jangle at their core.
Perhaps, just perhaps, the gushing words above may be a tad biased? Since the late 1980's I have followed these two in all their bands and quite literally they could fart in a shoebox and record it and I would part with my hard earned money to hear the resultant grumble.  However, just trust me, this truly is superb.