This time around the Fickle Finger has no actual themes, although I see about half of them are from 2019 releases, so lets pretend I am organised and go with that.
Hope you enjoy! It's all here on a lovely little Mixcloud playlist for you.
1)…Dante Elephante  –  Never Trust A Junkie (2015) (Lolipop Records) 
Playlist time:  00:00
So the wife and kids are at home holidaying for another two weeks. I returned to work on 02.01.19 and face a 75 minute commute for the first time in two weeks…75 minutes of the Anglo-Summer album, including repeat plays of this deranged jangle/The Pixies hybrid and I am back like a glorious warrior ready to continue giving my soul 'to the man' with boundless enthusiasm.
Artist Links:  Twitter  Facebook  
2)…Soccer Mommy  –  Seeing You (2019) (Fat Possum Records) 
Playlist time:  02:25
The name Soccer Mommy forces images of that irritating middle class Mom with more perfect white teeth than manners, who would be prepared to put arsenic in the PTA cookies, if it meant that her child was first in line to get their cycling proficiency certificate.
…But as we all know, this Soccer Mommy (singer-songwriter Sophie Allison), is the absolute antithesis of that and exudes the sort of cool, aloof, introspection that lo-fi is made for. This new single underlines her continued brilliance.
3)…Our Girl  –  I Really Like It (2019) (Cannibal Hymns) 
Playlist time:  06:14
Brighton based label, Cannibal Hymms, have been responsible to adding to a burgeoning local scene for several years now. The latest superb prospects on their roster are local band, Our Girl, who have finally released a full album after several singles and EP's out of the label.
With a strange mix of jangly psyche rock and typical Brighton indie attitude, this band could well be the one that puts the label firmly on the map.
Artist Links:  Facebook, Twitter
4)…Silverbacks  –  Dunkirk (2018) (Self Released) 
Playlist time:  10.02
This Dublin based 5 piece will tick every available box for fans of bands like Wire, The Feelies and other purveyors of fine scratchy riffs such as Television or early Talking Heads.
Fine praise indeed. However here is more to this band, as this track develops from angularity to an almost British Sea Power indie rock stadium filler in the course of a four minute aural tenure that seems so delightfully succinct. Jangly art punk to keep an eye on!
Artist Links
5)…The Wedding Present  –  Kennedy (1989) (RCA) 
Playlist time:  13.15
So I felt like we needed to add a bit of testosterone to the proceedings of this playlist. Things so far were either languid and pretty, or scratchy and angular…it needed some aggression.
So where best to turn to but the absolute majestic snarl and buzzing whirlpool sound of late 1980's The Wedding Present and the best track from their wonderful Bizarro album that they have been touring with to celebrate it's 30 anniversary.
Artist Links:  Facebook  Twitter
6)…The ExBats  –  Mr Bucky (2019) (Burger Records) 
Playlist time:  17.33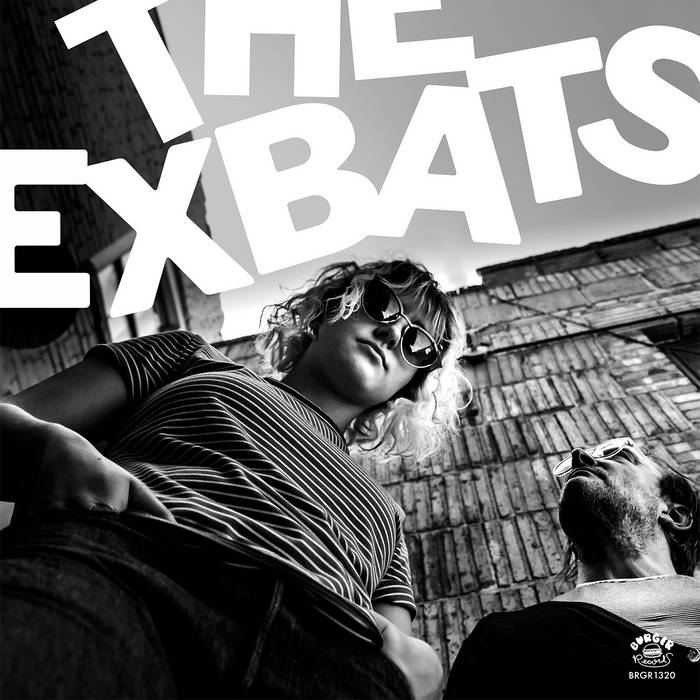 Drifting somewhere in the gloriously 'not quite manic but near enough' hinterland between where a band like The Beths or The Stroppies might lose the plot and where The Muffs might be considered lame, this father and daughter duo from Arizona, provide high energy screeches, traditional punk-pop and impressive jangled guitar riffs, with an attitude that I am surprised the dad approves of.
Who cares about parental responsibility when the Burger Records compilation that this track comes from could be an early contender for all those best of 2019 lists that us bloggers love to compile.
Artist Links:
7)…Hello Paris  –  In Between Us (2018) (Self Released) 
Playlist time:  20.02
I know very little about this artist, other than he is a solo artist from an unpronounceable place in France, has a couple of tracks on Bandcamp and a handful on Soundcloud.
He also appears to be a bit of a social media recluse, just letting his Soundcloud/Bandcamp music pages do the talking for him, which is kind of refreshing in a strange way.
Most of his tracks drift into definite and lovely shoegaze territory, perhaps a bit like Foliage with more mist, but this track has some luscious jangly dream pop effects.
Artist Links:  Bandcamp  Soundcloud
8)…Hobby Club  –  Hello Maurice (2019) (Hit or Heist) 
Playlist time:  22.13
Imagine a band that soundd like a squelchy version of The Smiths to such an extent that old fart bloggers like me start inventing new genres like Skew-Smiths. Then add almost call and response vocals sung by man Morrissey and girl Morrissey, before adding much more playful and chunkier basslines than our favourites.
Thankfully you do not have to imagine anymore as Hit and Heist add another superb new indie-pop band to their roster.
Artist Links: Facebook  Twitter
9…The Rainyard  –  Beneath The Skin (1989) (Thundering Heart Productions) 
Playlist time:  26.16
Last month the good folk and followers of the @janglepophub Twitter page did a superb and quite frankly massive 'Best of Antipodean Jangle' playlist, which can be found at our YouTube page here.
Nestled away among the general brilliance is this band, which is one of the many created by the Freeman/Baker musical partnership which have also been involved in the likes of The Palisades, The Jangle Band and The Golden Rail (and many others).
Glorious late 80's Aussie jangle-pop at it's inimitable best.
Artist Links:  Discogs
10…The Maureens  –  20 Years for the Company (2019) (Meritorio Records) 
Playlist time:  29.51
Spanish label Meritorio Records had a superb 2018, releasing vinyl for the likes of The Holy Tunics, Poppel, The Seams and Stephens Shore as they cemented their growing reputation for being glorious purveyors of the finest jangle-pop
2019 has started in a similar fashion for them if this track from Utrecht based The Maureen's is any indication.
Artist Links:   Facebook    Twitter
11…Statuesque  –  Ton of Feathers, Ton of Steel (1997) (Cassiel Records)
Playlist time:  32.10
This track was from the debut EP (Angleterre out of Cassiel Records) from London based Statuesque and although they were to release some great albums every two to three years up until 2010, I would argue that none had the consistency of this EP.
This track is undoubtedly the fans favourite and is absolute banger.
Artist Links:  Discogs
12…Human People  –  Maquina (2016) (Yellow K Records) 
Playlist time:  36.40
There is something intensely appealing about this New York act. Sounding at once like Snail Mail who has suddenly been startled from the deepest sleep crossed with a somewhat inebriated Palehound.
Either way, despite itself, it all comes together in a manner that is strangely enticing with it's compelling weirdness, and is another all female band to be added to the likes of Parsnip and Girl Ray who insist upon doing it their way and no other way.
Artist Links:  Bandcamp   Facebook
13…Business of Dreams  –  Chasing The Feeling (2019) (Slumberland Records) 
Playlist time:  39.49
Over the last couple of years Slumberland Records appear to have drifted increasingly towards skewed jangly dream pop. The signing of Business Of Dreams, the solo project of Cory Cunningham (guitarist for notable janglers like Terry Malts and Magic Bullets) hopefully signals that they are the label to look out for in 2019.
The Ripe for Anarchy album that this track is from, is Cunningham at his most inhibited and personal yet and is the first of 2019's soon to be called 'masterpieces'.
Artist Links:  Facebook, Twitter,
14…Julian Wa  –  Bloom (2018) (Self released) 
Playlist time:  43.38
Queensland Aussie Julian Wa, has been described by far more notable blogs than mine as being a folky, mind bending electronic act. However, this single sees him find the perfect mix between all of the above and the sort of jangly melodies that somehow manage to become more than just superfluous amid the finely considered dream-pop noise that surrounds it.
Truly one to click the follow button on.
Artist Links:  Bandcamp   Twitter
15…ReadHouse  –  Horoscope (2019) (Raytona Recordings) 
Playlist time:  46.55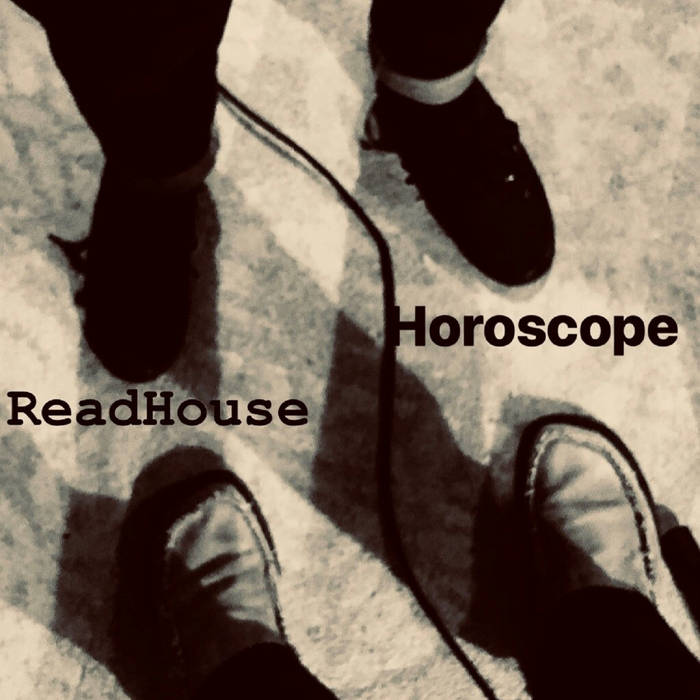 Readhouse are another great band that are coming out of the same Missouri area that the likes of Tennis Club, Eggs on Mars, Space Dingus, Strange Fellas and Mr. and the Mrs are forming into a definitive and extremely notable skew jangle/psyche/surf-pop scene.
Perhaps a tad more traditional than the other scene bands, Readhouse certainly emphasize the genuine brilliance of the musicianship coming out of the area.
Artist Links:  Bandcamp
16…Confetti in Your Hair  –  Crabber (2018) (Jigsaw Records) 
Playlist time:  49.39
For those of you sharing my passion for all things German Indie-pop, especially all things Marsh Marigold, this band includes Jens Lameyer who used to be in The Legendary Band and Kristallin.
Perhaps a little less jangle-pop oriented than the above bands and certainly more aggressive, the brute is this track from their Bluesbusters album, still cannot prevent the melody from eventually coming to the fore.
Artist Links:  Facebook
17…Intrepid  –  Space Dingus (2018) (Jigsaw Records) 
Playlist time:  51.45
Some of you may know that this blog have just started a label called Subjangle. Out of the same scene as the other Missouri bands (see number 15) we are delighted to confirm that our next collaboration will be with the Joplin based four piece, Space Dingus.
This track is my personal favourite from an album that is all over the place stylistically in the very best possible way…Their eponymous debut album, already out digitally is coming your way on pre-order very soon!
Artist Links:   Instagram   Facebook
18…Eyelids  –  Broken Continue (2015) (Jealous Butcher Records) 
Playlist time:  56.33
This band is the glorious super-group jangle-pop play thing of a band that features members from the likes of Guided By Voices, The Decemberists and Stephen Malkmus and the Jicks
If you need anymore convincing of their pedigree beyond the above, please note that R.E.M's Peter Buck produces their work.
I'll just leave it here and let you get on with it, shall I?
Artist Links:  Discogs
19…New Fast Automatic Daffodils  –  Penguins (1990) (Play It Again Sam Records)
Playlist time: 58.50
Along with World of Twist, this band were 'the' Madchester band that scenesters would name check when the likes of Happy Mondays, The Charlatans and The Stone Roses began to threaten world domination and had just become too passé.
Although never to achieving the acclaim of the Roses, there were similarities in the  metronome jangled guitar riffs (as seen in this track) that made them the ultimate early 90's cult band for indie kids.
Artist Links:  MySpace, Wikipedia
20…KiDD  –  Penguins (2019) (Zenzerino Records) 
Playlist time: 01.02.34
KiDD is the moniker of the solo work of Stuart Kidd who is perhaps best known for his work in bands such The Primary 5, The Wellgreen and the BMX Bandits, among many others.
This track is from the forthcoming Chance Weekend album that is out in March 2019 and is typical of the fragile guitar-pop melodies and the sort of lyrical brilliance that is able to impart life's minutiae with genuine substance, that his solo work embodies.
Artist Links:  Twitter  Facebook
Hope you enjoyed it…see ya soon for Fickle Finger #0009