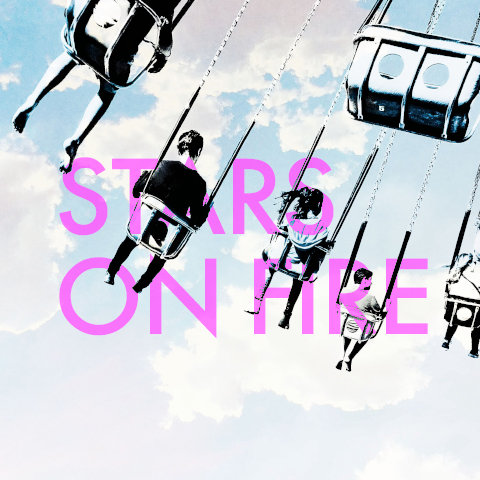 Former Ampersand man Christoph Mark is back with the second EP from his Stars on Fire solo project and continues in his quest to find the most dissident manner to create some sort of melodic construct.
Mark does things differently. He layers all manner of instrumentation, tempo and intensity onto a musical compost in order to let melody grow. It is a muffled, gaze spliced and fuzz laden melody but incredibly vibrant.
The best tracks exude cool from the strangest of places. I Need Nobody (That's You) (see below) and 2 Late, showcase the strange appeal of Mark's vocals. All rich baritone, staggered and somewhat incoherent due to the extent of the vocoder that is literally slathered all over them, his vocals sound like your favourite drunk uncle singing Daniel O'Donnell, but act as the strangest and most perfect conduit to tease out and expose every beautiful note that surrounds them.
It is less weird on the other half of the release with album's true stand out of Salty Kiss (see below) and the instrumental Summertime following more traditional musical constructs and allowing a couple of jangled hooks to develop amid the cacophony. It's The BV's on fuzz pills and every bit as endearing as that might sound.
This is the best of Stars on Fire catalogue so far and possibly the first essential jangly 'proper shoegaze' of the year.
Artist Links: Twitter open.spotify.com Facebook
Label Links:  Facebook  Twitter emmashouserecords.org