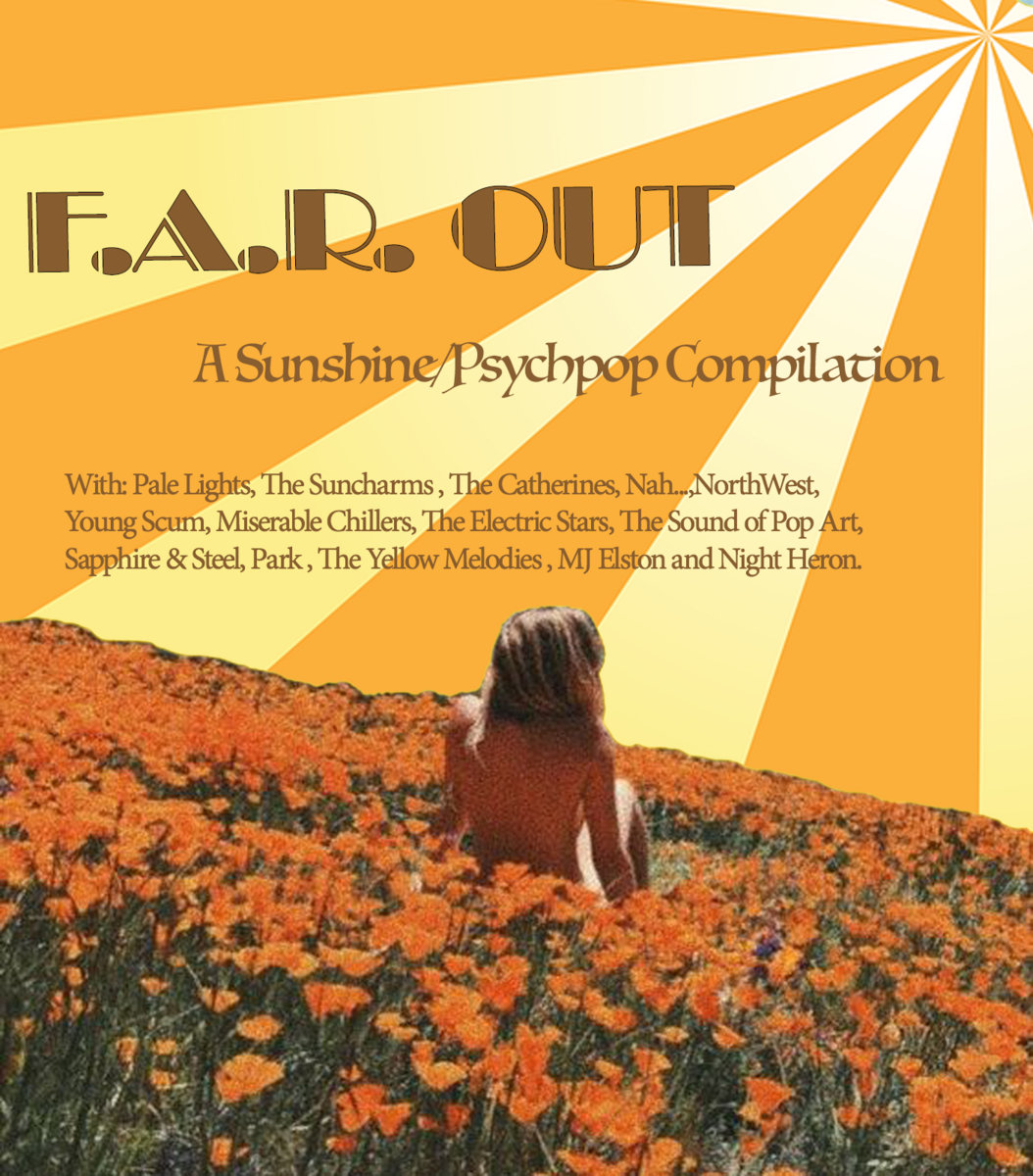 Any compilation that opens with the regrettably little known brilliance of Night Heron  effectively holds up a huge neon sign that flushes 'nuggets promised here'.
And so it is. For on FAR's third compilation label owner and Nah chanteusse, Estella Rosa, has coordinated, collated and cajoled (in the albums Bandcamp bio she described the overall process as 'pulling a tooth from a whale'!) a group of acts together (all of whom have provided original tracks) that should be the perfect soundtrack to those moments in your life when you just want to kick back, lay on the sofa in solitude and luxuriate in the glow of how cool you can actually be.
This compilation will have something for all those who love the sunshine pop genre. Tracks from Young Scum (see Seltzer below), Pale Lights (Golden Times) and Suncharms (Jet Plane) would perhaps be considered the most delicate outliers in their back catalogues. However, in the context of this release they sit perfectly, revealing another string to their already abundant bows.
The above tracks contain possibly the most dominant hooks, however they somehow still manage to assist in illuminating the brilliant 'slow burners' by the likes of MJ Elston (Normandy by Sunshine), Park (This Lost Summer – see below)) and Miserable Chillers (Already Heart)  in a 14 track compilation that manages to capture everything that could possibly be sunshine pop.
Knowing Estella as I do, it will probably not be too long before she embarks on another brilliant project of this nature (check out the C86 and Sophisti-pop compilations on FAR's Bancamp link below) but in the meantime let's just bask in sunshine-pop glow with this one!
Label Links