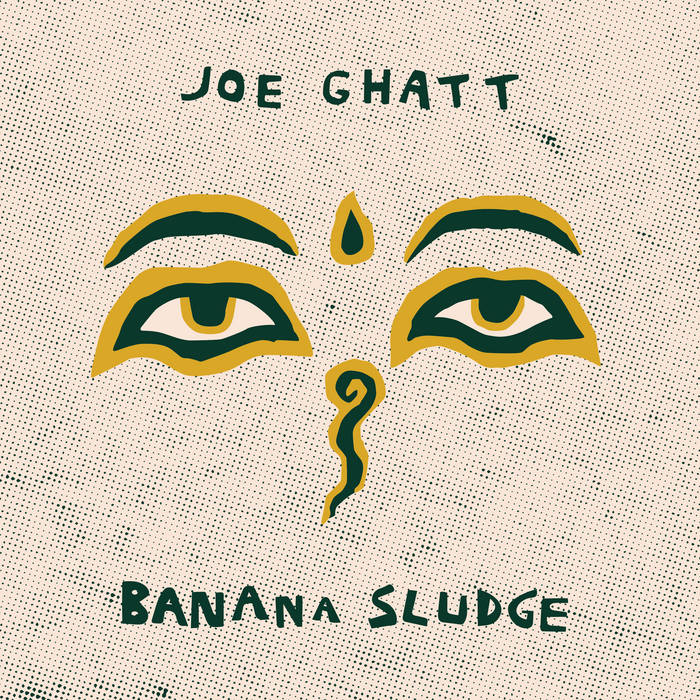 Modern days psych-pop, especially the Aussie take on things (King Gizzard and the Lizard Wizard, Babe Radio etc), has a propensity to be a glorious mix of lethargy and musical (un)constructs that sound as though they have just been dragged through Julian Cope's armpit backwards and now need a sleep…in other words, great but strange.
For the lazy among us, Joe Ghatt could be described as dining at approximately the same ball park table. However, whereas his dining mates may feast on all things lethargic, spacious and deliberately obtuse, with Ghatt there is a sense of tightness, scarsity and ultimately purpose in his psych strains.
Of course he throws every conceivable musical instrument and context into the recipe just like any decent psych act should. However, tracks such as Turn to Burn (see below), Seven Chakras  and Mammon twist modern day fuzz pop and tight isolated riffs into their respective mixes in a manner that simulatenously dispels traditional psych shenanigans whilst somehow still managing to wearall manner of West Coast 60s craziness on his sleeve.
Perhaps the production is crisper or just more considered that normal psych as well? For among all the hazy, heat-laden bells and whistles omitted in the traditional aesthetic of psych pop, Ghatt ensures that space is given to let the various sounds breathe as significant parts, rather than become consumed in the whole.
As such beautiful jangled riffs win honourable fights against the background tangle of noise in stunning tracks like While The Coffee Brews, Farewell and the albums true stand out Growing Cold.
.
After being released back in May 2019 on cassette, Third Eye Stimuli Records in collaborations with French label Six Tonnes De Chair Records, are now giving this the vinyl treatment (pre-order now for January 2020 release)…and we all know the benefits of that hiss to psych!
Artist Links: 
Label Links: