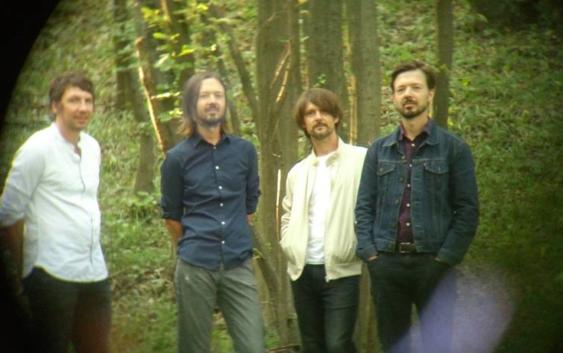 Ronny Pinkau and his Kleine Untergrund Schallplatten label add to a stellar 2019 that has already seen critically acclaimed releases by The BV's, Jetsream Pony and Cozy Slippers, with this lovingly crafted vinyl single that oozes potential to be listed on the 'best ofs'  of the blogs that really matter.
The New Mourning / Who'd Stop The Sun A-side (see below) has a veritable  indie super-group feel to it, with heralded Austrian musician and producer Thomas Pronai, enlisting the prominent dry twanging slide guitar of Peter Astor (The Weather Prophets, The Loft) and adding the luscious sheen of the production of James Hoare (The Proper Ornaments / Ultimate Painting) to produce traditional jangly psych-pop that resonate with every chiming riff.
Who'd Stop The Sun from The New Mourning on Vimeo.
Label/owner are the most unnassuming I have ever encountered. Which in itself is remarkable because I would be running down the high street naked, with a purple painted badger on a leash, screaming 'look how good we are!', if I was able to consistently attract bands of this calibre to work with me !!!
Artist Links:  Facebook
Label Links:  Facebook, SoundCloud