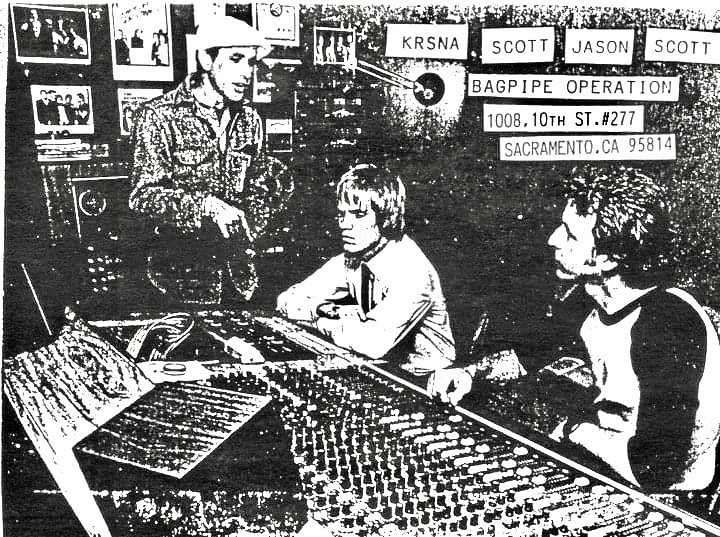 The best thing about lockdown is that it has given yesteryear acts the extra time to clear their musical vaults of all that stuff that did not quite make the cut in their heyday.
Bagpipe Operation is one of the earliest carnations of the Scott Miller / Jason Dezember musical partnership, that has recently bought us the sheer brilliance of fuzzy/jangly indie-pop acts like The Plastic Shoelaces, The Ashenden Papers and The Bright Ideas. They've got pedigree these two and their vault clearance was always going to rewarding.
As with all the 'odds and ends albums', there are moments of properly leftfield, as 4/5 tracks at around the minute mark will testify. Most clank around with isolated riffs. Weird filler if you like.
However, the better parts of the album, congregate around two more defined perfect aesthetics. Initially, all things early 90's are foisted upon the listener, with tracks such as Molten Boy, Cone Pone Invitational, the superlative I'm Not Lion (see below) and Line Of Head all stopping just short of that battered Mega City Four manic loud, but simulatenously stretching the wall of guitars The Wedding Present sound to its own parameters.
It is different to the perfect place the duo currently, but no less enthralling and an absolute reminder, for those of 'you' who are of a more advanced age, of the early 90s gigs that used to make your ears bleed.
Conversely the other, more structured aesthetic, sees the tempo reduced significantly and different variants of lo-fi/indie-pop being tested. Thank The Lord (see below) could fit very easily onto any The Plastic Shoelaces release right now, despite being conceived over 25 yars ago.
Similarly Endless Miles seems just as pioneering, presenting minute and different enough to sit among the better parts of todays bedroom-pop, whereas San Occidente would be among todays better fuzz-pop sounds.
Of course, those who have followed this duo over the years will not be surprised to see that they were testing todays sound so many years ago. However, the release of this digital album simply augments a long held suggestion to fact.
Artist Links:  Facebook
Label links:  Official site