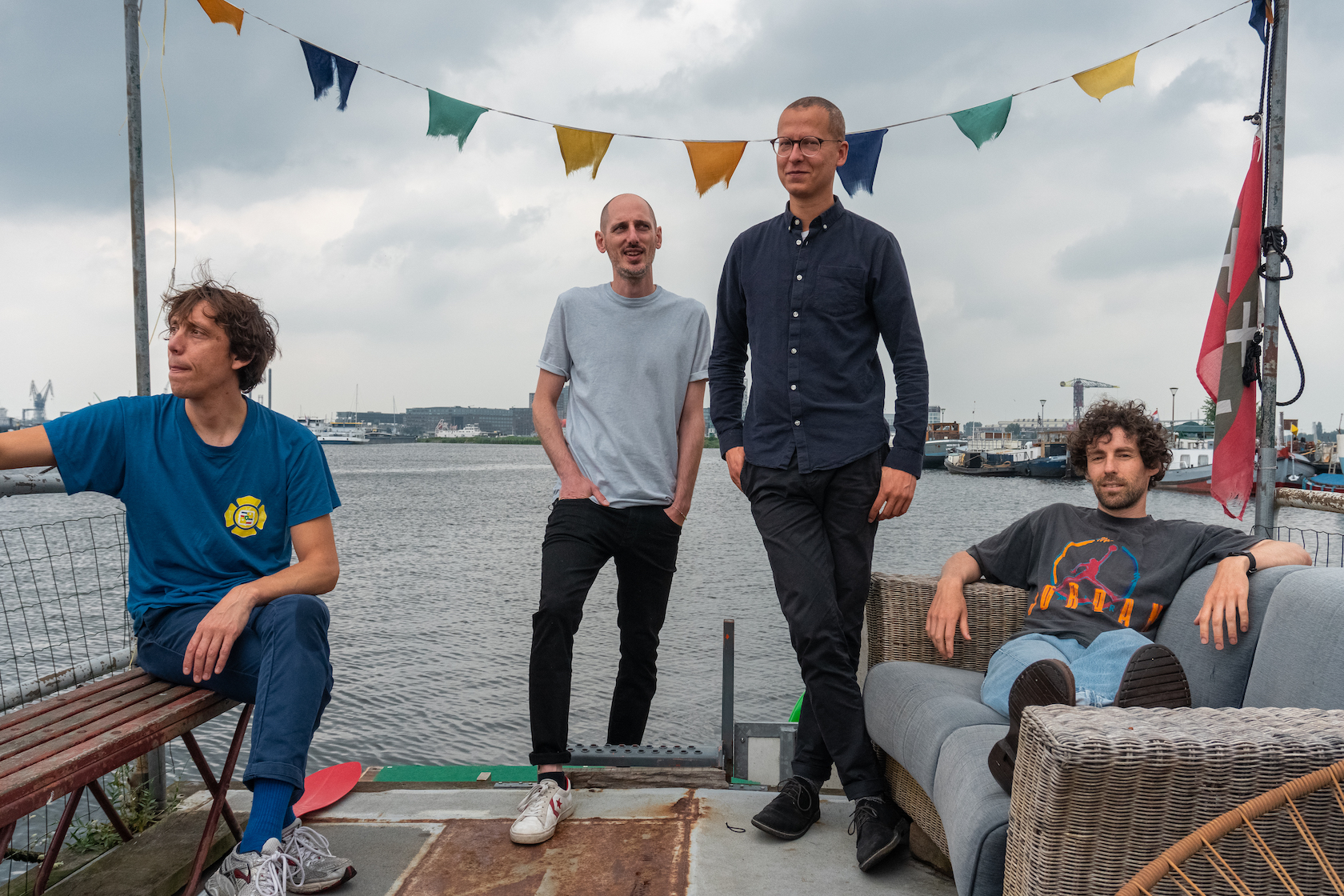 Regular readers of this blog will know of my tendency towards being the consummate gushing fanboy. Possibly the longest lasting recipient of my recent affections are Rotterdam based four piece,

Lewsberg

, who are led by the unique, dry twanging, metallic guitar styles of frontman,

Arie Van Vliet

.
The

Naive Set

is very much Van Vliet's other band. Not because he places greater importance to the Lewsberg sound, but more specifically that his presence is specifically integrated, rather than dominant within the sound of this Amsterdam five-piece.
Of course, his guitars still have an omnipotent presence coursing through the brilliant

Soft on Terror

and Know The Score

.

that suggests a slightly disruptive feel, that appears to want to test the boundaries of the gorgeous harmonies and jangly indie-pop aesthetic that it resides within.
It's a contrast that has worked so well within the Dunedin Sound (think early

The Chills

with accentuated hooks and then emphasize them some more) but feels so much more of a pronounced spiky ying to a lucid yang in the Naive Set's sound, such is the smooth, rounded vocal delivery and perfectly precise guitar pop that it is offset against.
Jangly Nederbeat at it's very best by the act most deserving of the terminology.
Our Favourites
Social Media: