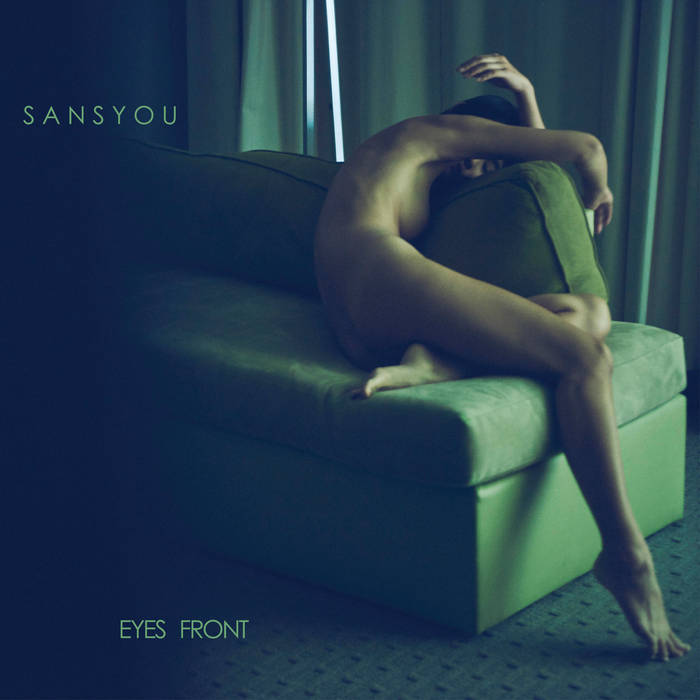 Long time readers of this blog, who are sad enough to remember my inane chunterings, may well reCALL my affections for a Newcastle, UK, based band called The Finest Drops. This act offer ambient jangle, that evokes unavoidable feelings of timelessness and space. It is absolutely beautiful.
Whilst the above act can imbue their sound with indie-pop flourishes,

Sansyou

have the same core essence, but have no time for such trivilaities, stripping down all production flourishes, accentuating the jangled ambience further and ensuring the sound is totally devoid of anything but the feeling of total isolation. It is even more beautiful, even more 'space'.
Essentially, the core of the sound on these three tracks revolves around total disparation and contrast. The title track is the best example of this, with the foundation of the sound being initially dominanted, before diminsihing to a subtle infusion, with fuzz laden reverb. This background purposefully serves to augment the stunning loneliness of jangled riffs that ripple and tumble in, around and out of each other. It is the sound of the only endless journey you would not mind being on.
The remaining two tracks have a similar template. However, in these tracks the reverb is replaced with nothing more than a suggestion of dream-pop as the foundation, upon which the riffs perform their magic. Perhaps the contrast is not so great as the title track, but same emotions are evoked in the listener.
This is not a prolific act. Just three EP's and two albums in ten years and their first full length since 2016. However, somehow, even this release sparsity only adds to the sense of wonderful distance this gravity defying band always evoke.
OUR FAVOURITE
SOCIAL MEDIA
FULL RELEASE