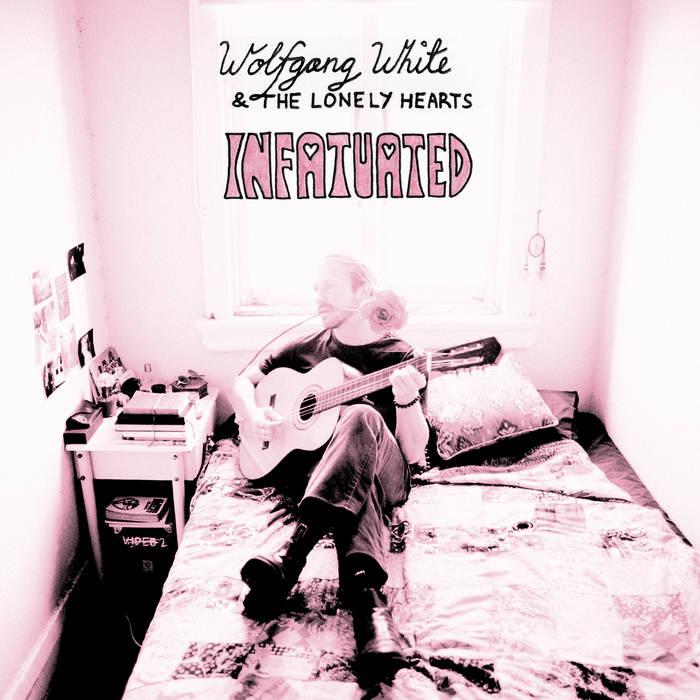 After receiving a reader's recommendation regarding Joe Ghatt's brilliant Banana Sludge album at the beginning of the year, I was finally alerted to the Sydney based Third Eye Stimuli label, who seem to make a habit unearthing acts who take genre's to new leftfield levels.
Despite the 'and the…' name, Wolfgang White is very much a solo artist and very much doing things as he specifically wants,  with much the same sense of  outsider singularity that an act like Daniel Johnston revelled in .
As such we are treated to an album in which White takes us on a musically erudite trip around several genres and musical outposts, as his lyrics direct his affections and desperations towards and away from numerous romantic recipients.
Although their are beaming, introspective outliers in the abundant  lo-fi weirdness of the title track and Visit My Dreams and the garage fuzz rock of I Want You, the best of the album is seen in tracks where he takes standard guitar-pop to different levels.
As such we see the juxtaposition of melodic guitar-pop with the chiming jangle and sun lashed rhythms/echoed vocals of modern day  surf rock emerge to varying degrees in Everytime (see below), Friends and Van Gogh.
There are also moments of genuine beauty that almost shock due to the extent of their  shimmering disparity, in tracks such as In The Park (see below) and the countrified stylistics of Tell You (If I Could), all of which seem to benefit the most from the retro production equipment, that gives the whole thing an eerie feel of 70's 'dad's car 8-track' and a very subtle sense of some sort of continuity.
White joins recent acts like Mo Troper and Parker Longbough in making leftfield, lo-fi alt.jangle sound increasingly essential.
Artist Links: None found
Label links: